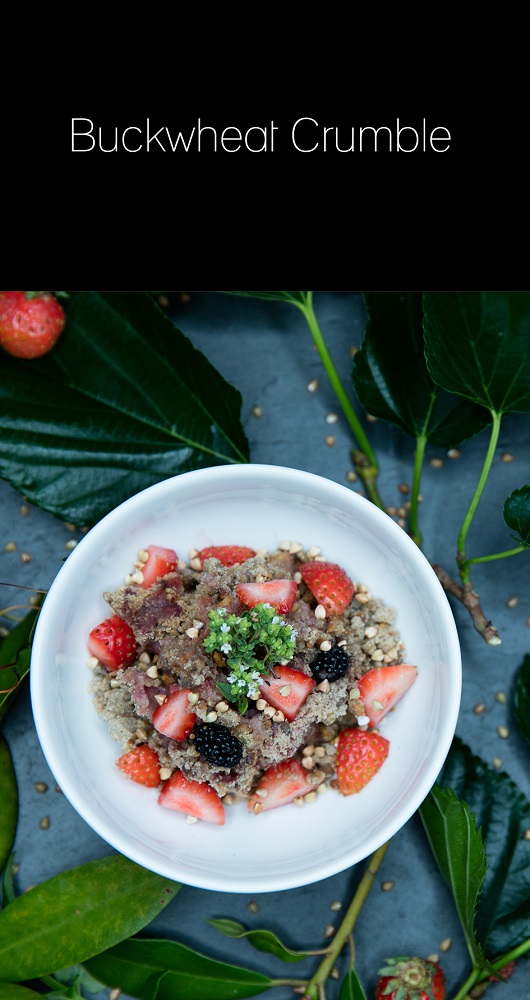 200 g of PGI Brittany-made buckwheat flour®
75 g of chopped pistachios
90 g of soft semi-salted butter
120 g of brown sugar
1 punnet of Plougastel strawberries
2 apples
2 tbsp of buckwheat honay

Preheat your oven to 180°C (therm6.).
Cut the strawberries into quarters.
Keep to the side. Cut the apples into 2 cm pieces and cook them for 5 min in a pan with the buckwheat honey.
Pour the sugar, PGI Brittany-made buckwheat flour

®, butter and pistachios into the bowl of a food processor.



Beat at full speed until your get a fine crumble.
Place your fruit pieces in a dish and cover with the crumble.
Bake for 35-40 min (therm.7).
Recipe created by Hubert Niveleau