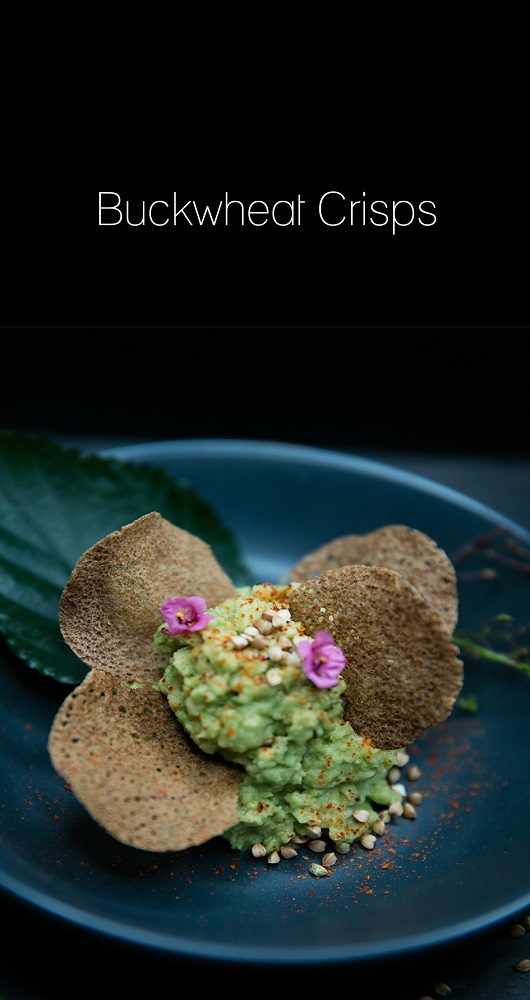 5 galettes made using
PGI Brittany-made buckwheat flour®
30 g of cumin seeds
5 g of Espelette chilli pepper
3 tbsp of olive oil
Salt and pepper
Preheat your oven to 180°C.
Roll the galettes and slice them roughly into strips.
Repeat this so you get smaller strips.
Prepare a mixture of olive oil, cumin seeds and Espelette chilli pepper in a dish, then add the galette strips and mix them in with the oil preparation.
Sprinkle with coarse salt.
Bake for 30 min, turn the strips halfway.
2 ripe avocados
6 chopped basil leaves
1 lemon
A few roasted buckwheat grains
Salt and pepper
In a bowl, mash the avocado and chopped basil leaves with a fork, then add the salt, pepper and lemon.
Keep to the side in the fridge.
Before serving, sprinkle a few roasted buckwheat grain on top.
Recipe created by Hubert Niveleau