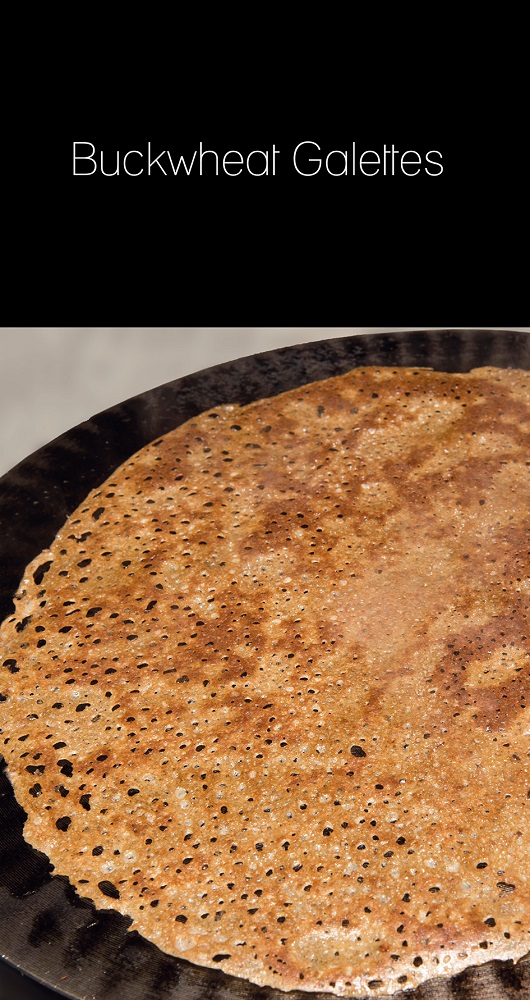 500 g of PGI Brittany-made buckwheat flour®
1 pinch of coarse salt
Water
In a bowl, mix the flour and salt.

Pour the water in gradually while stirring so the batter is smooth and liquid.

Leave the batter to rest for 3 to 12 hours (depending on your taste) in the fridge before using it.

In a very hot and properly greased crêpe pan, quickly smooth out a ladle of batter.

Once the edges start to brown, turn it over with a spatula.

Keep the galettes warm before filling them with whatever ingredients you like.

For a "Complète" :
Recipe created by the crêperie
La Farigoule (Ploërmel-Morbihan)